Customer Success Story
Citinet Solutions' mobile, dashboard-oriented database eliminates paperwork, improves workflows and reduces human error, while enhancing regulatory compliance, privacy standards and medical record-keeping.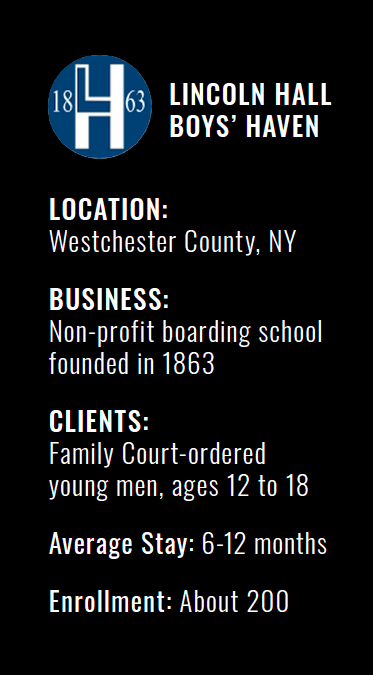 CHALLENGE
Transition a boarding school's system of record-keeping based on handwritten notes, spreadsheets and emails, to a versatile, user-friendly digital solution that fills all campus needs, including electronic health records.
SOLUTION
Web-based campus management system run from a user-friendly dashboard that shows the real -time status of facilities, staff and students; HIPPA-compliant medical center records management; calendar integration; self-populating forms that eliminate repeated tasks; bar-coded inventory management; and digital tracking for medication distribution.
RESULTS
• Projected annual savings of more than 1,600 hours among supervisory staff
• 50 percent decrease in medical paperwork time via Electronic Health Records solution
• 360-degree view of student resident activities, needs
• Increased safety and security for students
• Easier documentation for billing, regulatory compliance
A CAMPUS MANAGEMENT SYSTEM
For the first time ever, Noble Varughese can see across the 450-acre campus of the Lincoln Hall Boys' Haven, a residential school for court-ordered young men in suburban New York City.
With a swipe on a cell phone or tablet, administrators such as Nobel can see where student residents are, where transportation vans are headed, whether the staff is having issues with residents or what students are due for daily medication.
"I've never been more at ease," says Nobel, the CIO who drove the digital transition from handwritten notes, emails and spreadsheets to an entire campus management system at an institution that began in 1863 as a home for Civil War orphans and may have up to 200 students. "I knew for years that the school needed a better way – I'm a workflow guy – but the budget just wasn't there," he says.
Working with Citinet Solutions, Nobel and others at Lincoln Hall developed a cost-effective approach to:
• Monitor students;
• Create seamless information exchanges;
• Run an outpatient medical clinic that meets all privacy standards;
• Manage intake programs;
• Comply with New York State court rules and social services regulations; and
• Integrate with other business systems.
"One thing I liked about Citinet was that they listened," says Noble. "They didn't tell me how to make my needs fit into their solutions; they worked from the ground up to customize a solution that was right for us."
CITINET SOLUTIONS | CUSTOMER SUCCESS STORY
Simplify Resource Planning, Elevate Workflows. Grow Beyond That Typewriter.
Partner with Citinet Solutions