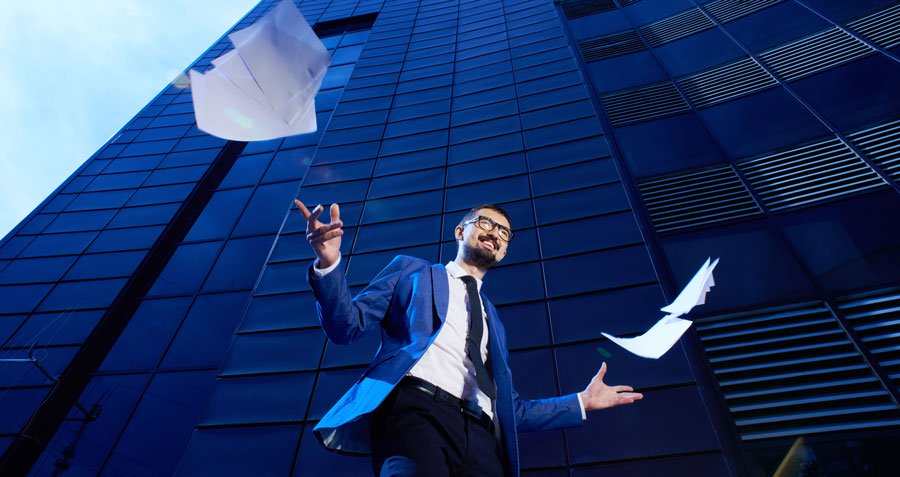 Using Microsoft Word and Excel as workflows?
CUSTOM SOFTWARE SOLUTIONS
Workflows and processes are critical to every business. Using Microsoft Word and Excel to manage these processes can be tiresome, inefficient and simply a waste of time.
Filling out and printing forms, walking over to a filing cabinet, shuffling paperwork, waiting on approvals not only wastes time, it can cost thousands of dollars and hundreds of wasted hours each year. Not much comes from sneaker-net.
[snee-ker-net] is an informal term for the transfer of information by the slowest means.
If these workflows sound familiar, we can help. We use the Apple Computer owned FileMaker custom database platform that can be 100% tailored to your workflow. Place the burden on your custom software, and not your employees. Make your data work for you and not against you.
Here's a short list of benefits of moving to a paperless system:
Ease the Burden
A new employee's on-boarding process, new students to a school, a manufacturing workflow and any process involving forms can be very paper intensive and expensive. Today, we can transform this process into digital online forms. This digital process can be used across all necessary documents and departments on any device all without the duplication instantly creating high efficiency.
Content Approval & Automation
Paper-based processes are usually linear. When an employee is finished reviewing one document, that document goes to the next person in the chain. Remove the linear nature of that document chain and all responsible parties receive the same document in their inbox or dashboard at the same time for faster, more efficient approvals.
Reporting
All businesses need to run reports, provide historical, current, and predictive views of business operations. Business intelligence reporting may come from many other sources of data including sales, production, financial, etc.
Other key benefits of a custom paperless system:
- Reduce the number of human errors
- Save thousands of dollars in wasted time and paper
- Increase efficiency and collaboration among employees
- Create an efficient and an actual cost savings workflow
Through the use of the FileMaker custom database platform, making the switch from Word and Excel-based processes does not have to be difficult and daunting. We'll roadmap all processes and identify all actions needed to create the change effortlessly.
Common Questions and Concerns:
Built on FileMaker:
Citinet Solutions software and applications are built on top of the FileMaker Platform. The FileMaker Platform is a simple, scalable, and reliable database computing platform that powers millions of applications. This gives Citinet Solutions customers access to secure, powerful underlying technology, that can be tailored specifically to improve your proprietary software. FileMaker is an Apple subsidiary that provides a unified platform to create and deploy custom apps for mobile, cloud, and on-premise environments.
Resource Planning & Creating Workflows Can Be Complicated.
We Can Help.
Partner with Citinet Solutions to take your custom software to the next level.