Fact: Technology planning is extremely important for a growing business.
Our Virtual Director of Information Technology service teams you up with an actual Director of Information Technology who works with you to help guide your business to success.
For more than 20 years, Citinet Solutions has been delivering custom software solutions. Relying on solid expertise, our team is ready to meet the specific challenges of your business with a professionally tailored software solution that will create a workflow of your data.
Our Virtual Director of Information
Technology offers:
- Budget preparation and monitoring are performed on a monthly basis.
- Our clients typically have a conference with one of our Director of Information Technologists on a weekly basis.
- The comfort of knowing that a professional is overseeing, protecting and constantly improving the technical side of your business.
- A readily available sounding board to help you with those tough business decisions and help you clarify your business plans. No questions are off limits.
- More time to focus on new services, new customers and other core business issues.
- Better understanding of the technical side of your business, so you have fewer surprises and more control over the money.
- Improved decision-making capabilities as of the result of clearly seeing the hard and true numbers of your business.
Liaison with vendors, insurance agents, etc.
• Analysis of equipment purchases, expansions, etc.
• Mergers and acquisitions assistance
• Custom designed collection policies and procedure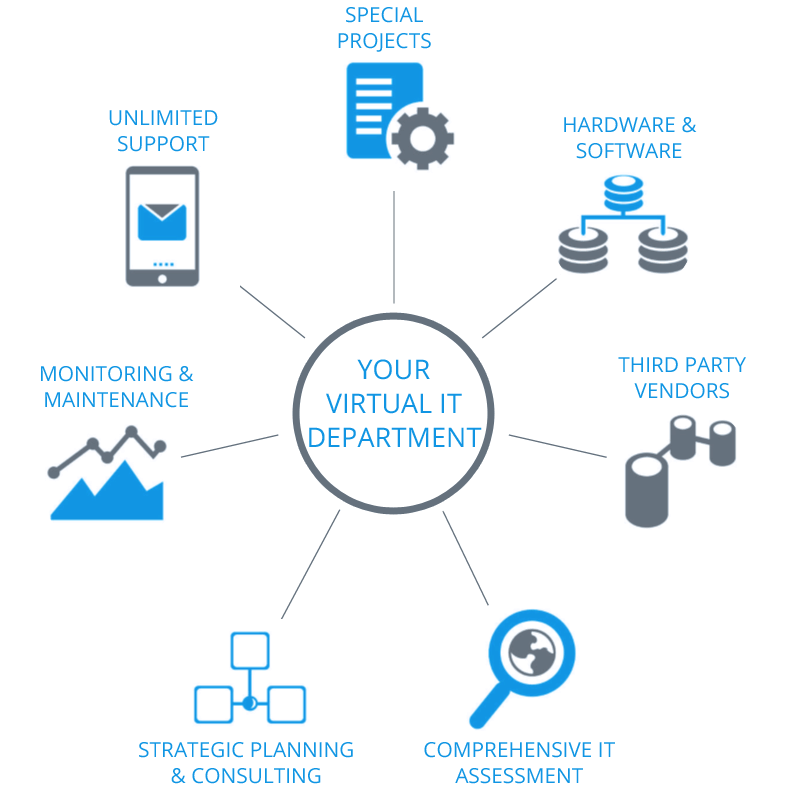 OFFICE INFRASTRUCTURE, DESKTOP SUPPORT, CYBERSECURITY & COMMUNICATIONS
EXTENDED MANAGED SERVICES
Information Services & Technology Can Be Complicated.
We Can Help.
Partner with Citinet Solutions to take your Information Technology to the next level.